Severe Weather Center
With its Severe Weather Centers, UBIMET issues alerts to the public regarding heavy rain, thunderstorms, gales, snow or freezing rain. The service is available in six countries (Austria, Germany, the Czech Republic, Hungary, Romania and Poland) and in five languages.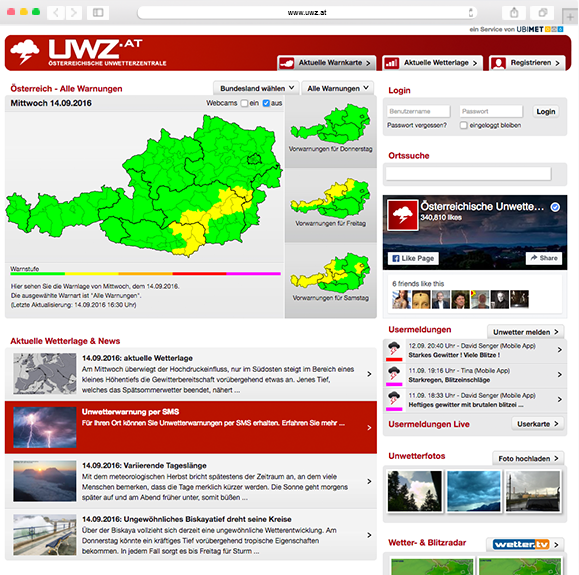 To receive up-to-date alerts regarding approaching severe weather two places can be set as favourites within the smartphone app (in German only). App users are also able to publish their own information regarding dangerous weather conditions.